Sat 31 Mar 2018 18:23
Posted by:
Malcontent
Categories:
Illegal Alien Nation
,
Same Shit--Different Day
Comments Off

on Updates: Thousands of Invaders Are Headed For The U.S., And No One In Mexico or the U.S. Dares To Stop Them
*We Don't Need Your Stinkin' Comments*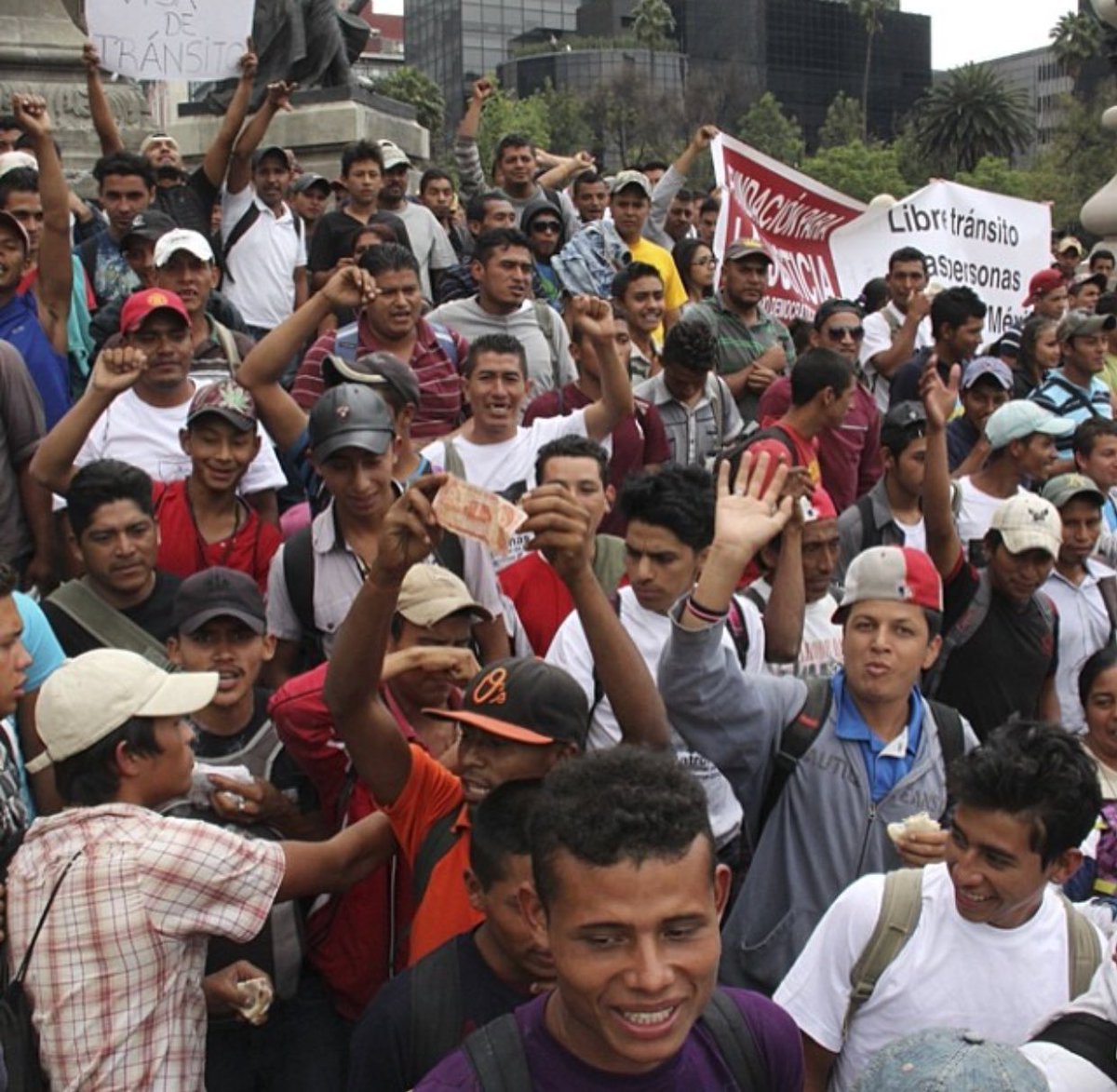 Update 1:
Check this out from Buzzfeed's Flores traveling with the invaders:
"Mexican immigration authorities said they plan on disbanding the Central American caravan by Wednesday in Oaxaca. The most vulnerable will get humanitarian visas."
Update 2:
From a reliable source Kausha Luna:
"Reportedly Mexican authorities tell caravan to "dilute" themselves and make themselves "smaller" because all the attention is putting pressure on Mexico"
And…
"Member from Pueblo Sin Fronteras (organization helping the caravan) tells AFP: "Today (Monday) we had a meeting with INM delegation and offered us certain benefits like humanitarian visas or free transit permits""
Update 3:
 First of the Mexican caravan migrants arrive at the U.S. border
—————————————–
Keep in mind Flores and Buzzfeed are open borders pro-invader anti-American and they are lying about the number of people coming.
Excerpt:
Organized by a group of volunteers called Pueblos Sin Fronteras, or People Without Borders, the caravan is intended to help migrants safely reach the United States, bypassing not only authorities who would seek to deport them, but gangs and cartels who are known to assault vulnerable migrants.
Organizers like Rodrigo Abeja hope that the sheer size of the crowd will give immigration authorities and criminals pause before trying to stop them.
Soviet symbolism: Clenched fist (hammer) and raised arm (sickle).
also: stopthecaravan
and thread
Via the [Merida Initiative] our corrupt Congressional Critters give Mexico $billions annually and $mega-millions to Central American nations annually to 'secure their borders' which is supposed to 'secure our southern border'.
In reality, we are (we taxed to death rubes) lining the pockets of these corrupt governments including our own.
---
Per Capita: Mexicans in the United States are the greatest consumers and importers of illicit and legal drugs